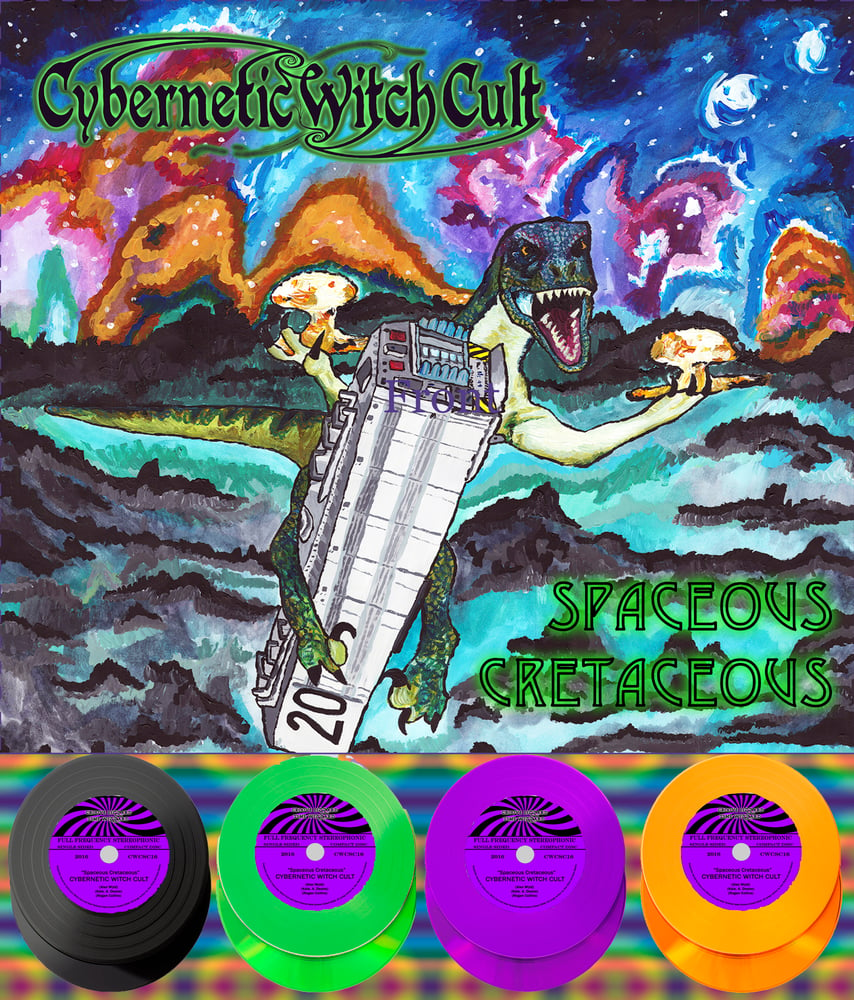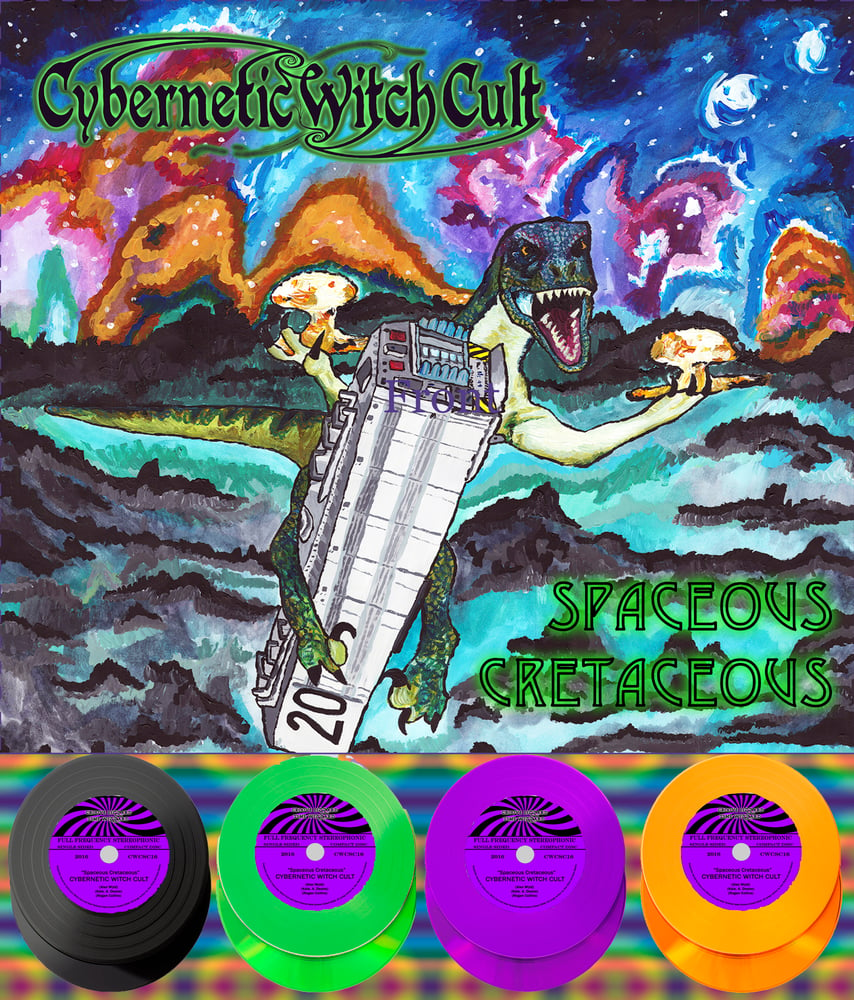 Spaceous Cretaceous
£10.00 / Sold Out
Cybernetic Witch Cult present to you for your aural pleasure:
"SPACEOUS CRETACEOUS"
A 9 track adventure through space, magic, fantasy and time.
Psychedelic, stoned, groovaceous, doomed and heavy:
Velocirapture
Hunted on Hoth
Dark Star
Cloven Hooves, Horns & Wings
Enchantress
High Wizard (King of the Horsehead Nebula)
Nuclear Sunset
Hail to the King
See Her at the End of Time
Release date 28th May 2016.
Black Vinyl style CD in digipack
These albums are completely carbon neutral, and all proceeds from the album go right back into the band to fund our next batch of merchandise, we have some great ideas for this summer.
Follow the band on youtube for regular studio updates.
https://www.youtube.com/channel/UCw1_q_jWZ-gK1oh-4MQyyuw