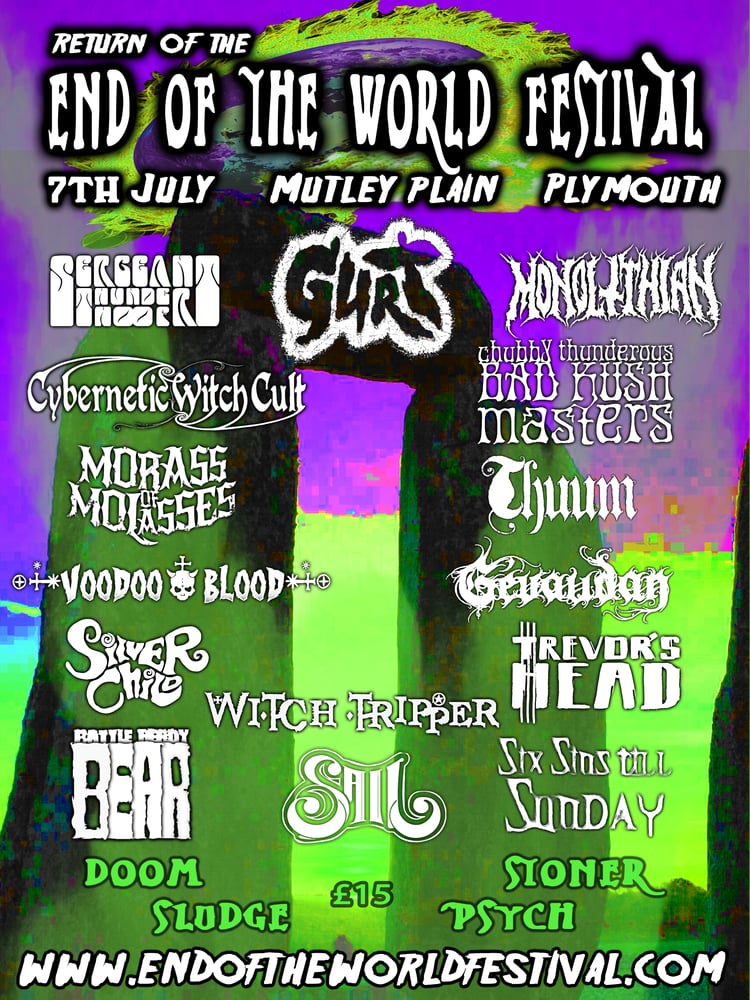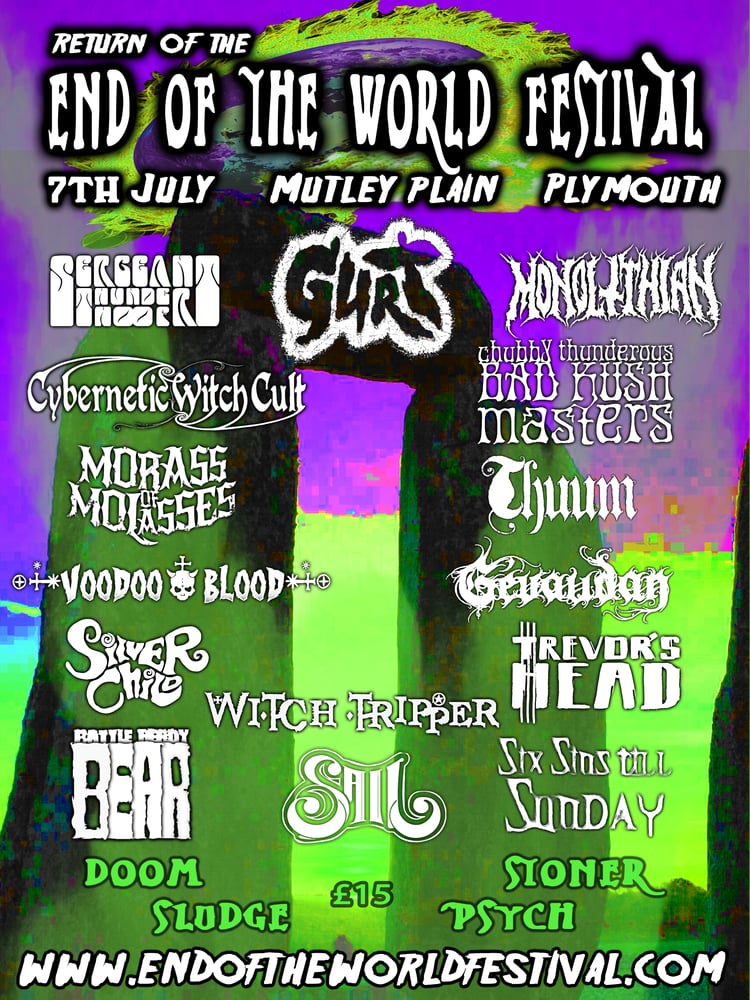 RETURN OF END OF THE WORLD FESTIVAL E-TICKET
£15.00 / Sold Out
Gurt, Monolithian, Sergeant Thunderhoof, Cybernetic Witch Cult, Morass of Molasses, Chubby Thunderous Bad Kush Masters, Voodoo Blood, Thuum, Gévaudan, Witch Tripper, Trevors Head, Silverchild, Sail, Six Sins Till Sunday, and Battle Ready Bear!
E-Ticket, keep confirmation email, your name + email address is all you need on the door.
Wristband collection from 'The Junction' on Mutley Plain.
Back to back sets, minimal clashes, 10 hours of non-stop music.
Venues on either side of the road.
Check www.endoftheworldfestival.com for more details and links to local accommodation.